The Nonsuch Bowmen will be holding its annual Have-A-Go day at the
 TBC (Covid-19)
 so come along and give archery a try, wrap up warm as we are outdoors,
Please email the mailing list below to book your place,
If you'd like to receive information about any upcoming
"Have-A-Go days or taster sessions"
please sign up to our Course Info mailing list.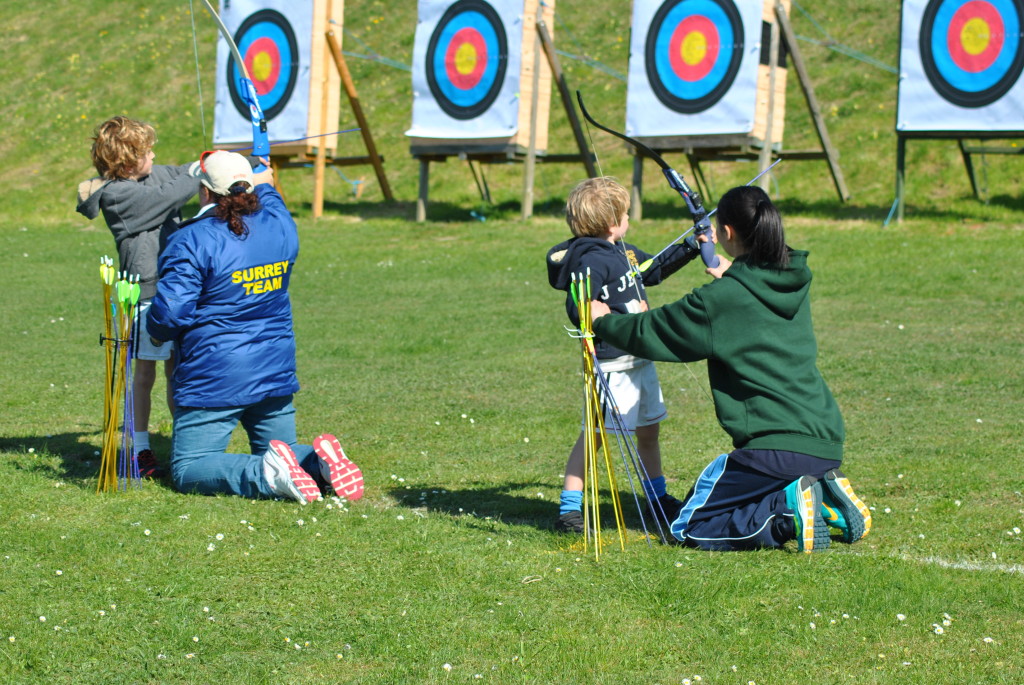 Photo Credit: Martin Argent
---
All our Beginners' Courses are organised and run by our Coaching Team. If you're interested in taking up archery,
a Beginners' Course is the next step!
Our courses consist of each new archer completing 12 hours of coaching. We provide you with all the equipment you'll need for the course (this includes a tab, arm guard, finger sling, stretch band and Archery GB Beginners' Handbook which will be yours to keep too.) Spaces on our courses are always limited so that the coaches can ensure your time on the course is safe and fun!
If you need more information then please Email HERE