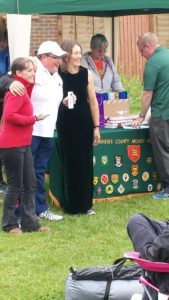 Well done to Amie and Linda for last weekends competition shoot at Middlesex.
Amie had her sight set on achieving a MB score however went one further by achieving Grand Master Bowmen ! ! on both days.
Hereford on 29/05/16 scoring 772.
WA1440 on 30/05/16 scoring 888.
Amie and Linda then won the team event with a combined score of 1601 – Well done indeed.